Mott is Open and Dedicated to Combating Against COVID-19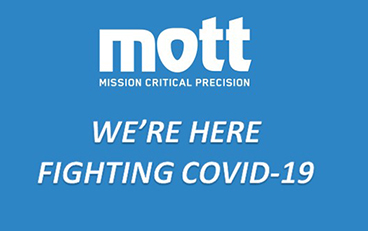 Mott remains open as an essential supplier and continues to engineer, manufacture and support device and equipment suppliers in the effort to combat the COVID-19 pandemic.  Our teams are supporting the fight buy build components for breathing ventilators and respiratory equipment, vaccine discovery and production, soap and sanitizer manufacture, and other critical components.
We're also taking extensive measures keeping our employees safe as we continue to operate and supply these critical components.
If you need assistance in any way, please reach out to us here or call our direct line for service.  Stay healthy!