Cleanable Filter Cartridges
Mott offers a wide variety of cleanable filter cartridges in a broad range of materials, sizes, and fittings so they can be easily specified with the characteristics and configurations customers require. These industrial filter cartridges are also available in a variety of alloys, each with their own special benefits and application purposes. Cleanable wire mesh filter cartridges are a popular choice for many industrial gas and liquid filtration applications due to their heat, corrosion, and physical wear resistance.  See the Asco Filtri cutsheets below for product selection.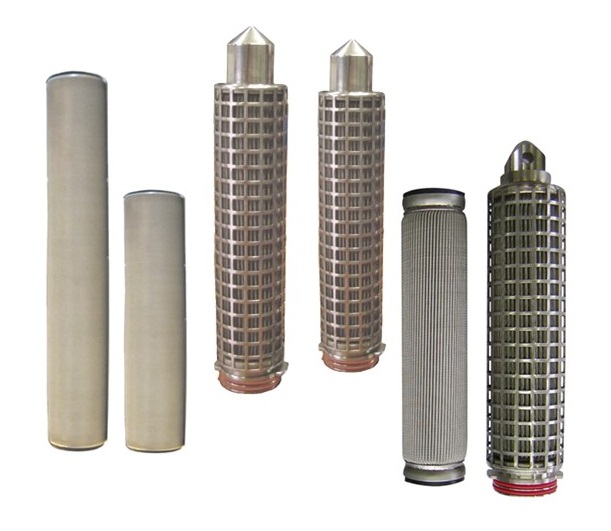 Literature & Data Sheets
Typical Applications
Fine Chemical
Petrochemical
Oil & Gas
Food & Beverage
Pharmaceutical
Hydraulic
Paints & Resins
Product Specs
Media Types

Wire Mesh

Sintered Wire Mesh

Pleated Wire Mesh

Pleated High Flow Wire Mesh

Sintered Fiber

High Flow Sintered Fiber

Pleated Sintered Fiber

Technical Data

See individual Data Sheets for

Differential Pressure
Max Working Temperatures
Construction Materials
Dimensions
Filtering Area
Design Capabilities
Depending on your needs, Mott can provide just the filter elements, a vessel and elements, or provide you a full turnkey system with the vessel, frame, piping, instruments, and controls

Relevant Services
Destructive Element Analysis – Send us one of your elements for various analyses to determine the remaining lifetime and filtration efficiency of your filters.
Filter Feasibility Testing – Want a recommendation on the correct filter media, alloy, and backwash frequency for your process? Coordinate with a Mott representative to send a sample of your feed stock to our lab to determine the correct filtration design for your process.
Preventative Maintenance Cycles – Consult with a Mott representative about utilizing a pre-determined lab testing and cleaning schedule to avoid costly downtime.
Engineering Support – Utilize our expert project engineers to design the right filter elements to maximize flow and particle capture.
Product Overview

Literature & Data Sheets

Product Specs

Videos & Articles

Design Capabilities

Relevant Services