Fab Facility Components
Improve the safety of your fab facility with Mott high purity porous Penta® Nickel bulk filters to safeguard against adiabatic compression ignition, and Mott Precision Flow Restrictors to reduce catastrophic leak vent time to minutes while saving you millions on vent system construction. High pressure Oxygen systems are susceptible to adiabatic compression ignition when materials that cannot withstand a high ignition energy, like Teflon, are used in the system. The results can be catastrophic. When a valve is opened quickly in a high pressure Oxygen system at 99.5% purity, the oxygen will rush into the high-pressure tubing and adiabatic compression can occur when it reaches the end of the tubing at the next valve or regulator. Mott Penta® Nickel porous metal filters operate at higher temperatures than plastic, Teflon or Stainless Steel, and act as a heat sink to quench any potential flame.
Mott Precision Flow Restrictors help create a safer environment in your fab by limiting gas flow in a catastrophic event. Installing Precision Flow Restrictors inside the gas containment systems (i.e., valve manifold box, tool isolation box, and gas cabinet) to limit the gas flow in a catastrophic event will lower the needed air replacement flow rate in these vented containment systems. Lower required vent air flow means smaller vent piping sizes.  With smaller vent piping sizes, you can save substantially on cost across all connections from the sub fab to the air handling and abatement systems, all with the installation of a cost-effective Mott Precision Flow Restrictor.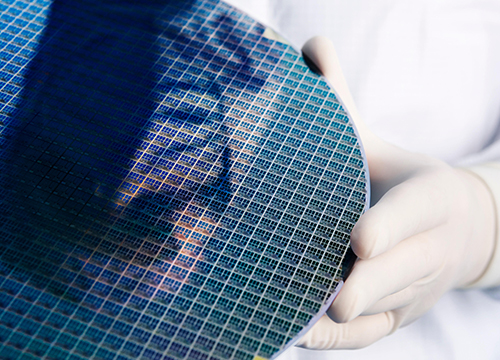 Related Resources
Typical Applications:
Onsite Bulk Gases
Valve Manifold Box
Tool Isolation Box
Gas Cabinet
Mott Filter and Flow Control Products for the Semiconductor Industry Products: High Purity Filters, Diffusers, and Flow Restrictors
For Reliable, Affordable Flow Control, Without the Drawbacks of Mass Flow Controllers, Needle Valves and Calibrated Orifices
Rapid Prototyping, SEM/EDS Analysis, Cleanliness Testing, Quantitative Chemical Analysis, Filtration Performance and Feasibility Testing, Mechanical Properties Testing, Media Characterization, Failure Analysis and Lifecycle Testing, Metallography
Overview

Related Products

Related Resources