Customer Innovation Center
Work directly with our engineers and scientists on-site to create breakthrough technologies for your product or process. From rapid prototyping to a wide array of lab tests, Mott will design, engineer and manufacture the right solution for your needs.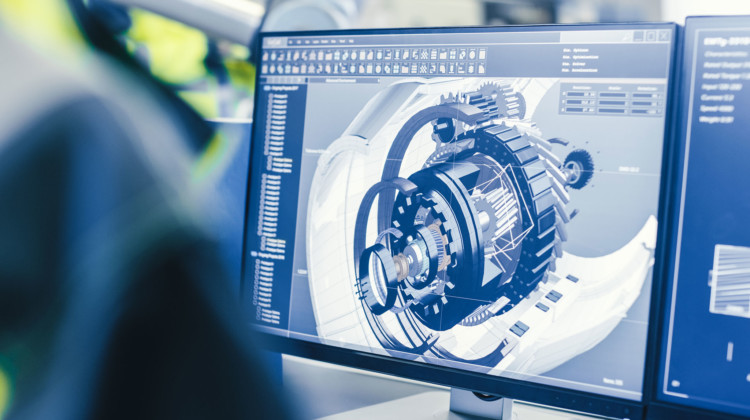 Overview

Our Design Process

Rapid Prototyping Center

Lab Center
Our Latest Customer Innovations
A medical device manufacturer needed to fluidize a powder for a unique surgical application.  Utilizing 3D printing, optimal surface area was created allowing gas to properly fluidize the powder through a fluid path.
Optimized 3D-printed porous surface area in a tight design envelope
Single unit Bill of Material
Corrosion-resistant 316L stainless steel construction
Our Latest Customer Innovations
A major aerospace customer required a new alloy, Niobium, in an ultra-thin sheet profile for an electrolyzer application.  Having the structure of metal in a thin layer design enabled improved mass transport performance without compromising structure.  And in aerospace, every gram of weight counts!
Our vast partner network enabled us to source new materials on demand
We created a unique edge profile for overall system design using Z-bend tool
Uniform porosity for optimum gas diffusion performance
Our Latest Customer Innovations
A thermal management application required novel technology to achieve gas and liquid phase separation.  By utilizing porous technology and innovative fluid control design, our customer realized 3X improvement in liquid recovery from air/water mixtures in a significantly smaller design package.
Utilized rapid prototyping capability with 3D printing
Lab simulation testing with air and water mixtures
Unique design features applied for demanding application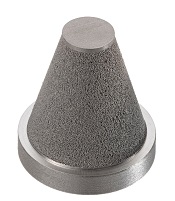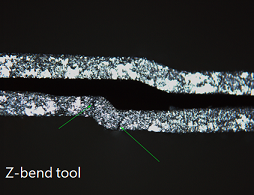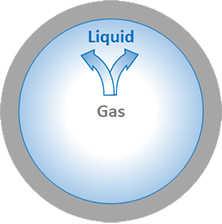 Our Design Process
Idea

Design

Prototype

Analysis

Production

Optimization
Idea
Engineers and scientists are always breaking new technology barriers but getting an innovative idea off the ground takes the right partner. Our applications and design engineering teams work with you to understand your exact goals.
Design
When your specifications are clarified, our design team gets to work.  Finding innovative ways to achieve breakthrough performance requires a balance of creativity and modeling simulation.  Collaborating engineer to engineer is our standard operating procedure as we iron out the details.
Prototype
We aim to build prototypes quickly at our Innovation Center where your design is brought to reality for the first time.  Harness our rapid prototyping capabilities and extensive network of manufacturing and material partners and rest assured your product is built right – even in the face of the toughest specifications.
Analysis
Prototypes are only half of the equation – they require proof!  Your products are verified and tested in our state-of-the-art lab facility located in our Customer Innovation Center where rigorous analysis and simulation testing validate that the product meets performance expectations.  You also get a complete data package showing test results.
Production
Once you're confident the product meets your needs and it's fully approved, we'll lock in specifications/manufacturing processes and proceed to production.  The transition from prototype to high volume production will be seamless.  We strive for 100% on-time delivery with lead times that are three times shorter than industry norms.  Our ironclad quality is 100% guaranteed.
Optimization
The world is constantly changing.  Keep pace with your customers' needs by taking advantage of new features and higher levels of performance.  We're always available to enhance product and application performance and achieve new levels of efficiency.  Even before your product reaches its full potential, we're ready to engage on its next iteration as we pursue an unending quest for excellence.
Rapid Prototyping Center
Work with us to design prototypes in as little as two weeks using our Rapid Prototyping Cell. Our engineers will work with you to design custom prototypes and generate test pieces far faster than anyone in the industry. Harnessing the same equipment we use in our own manufacturing processes, we work to simplify designs to ensure accuracy and minimize cost.
Make an inquiry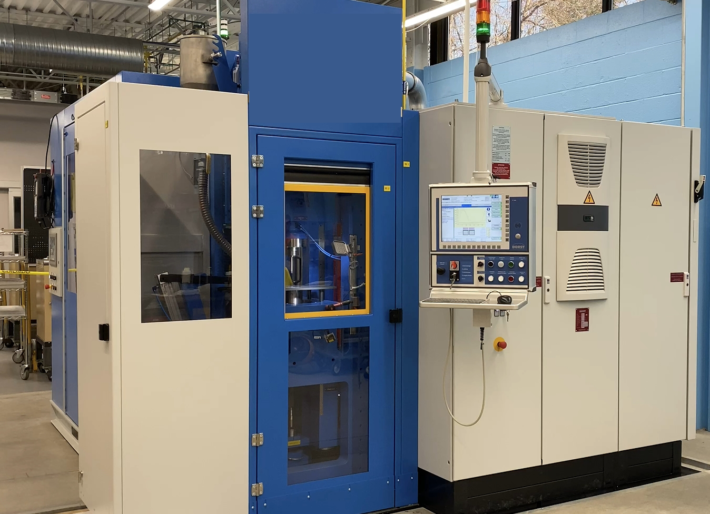 Lab Center
Utilize our state-of-the-art lab center to gather performance data to make informed decisions. Lab services available:
• Filter Feasibility Testing
• SEM/EDAX Analysis
• Product Comparison & Process Analysis
• Various Custom Testing & Development
Make an inquiry