3D Printed Heat Exchangers
Mott is the world leader in gradient structure and controlled-porosity additive manufacturing.    We've developed a way for you to have complex component designs produced completely or partially out of a porous or lattice structure using additive manufacturing. With our patent pending process, Mott can help you create custom Heat Exchange designs with features and performance never available before.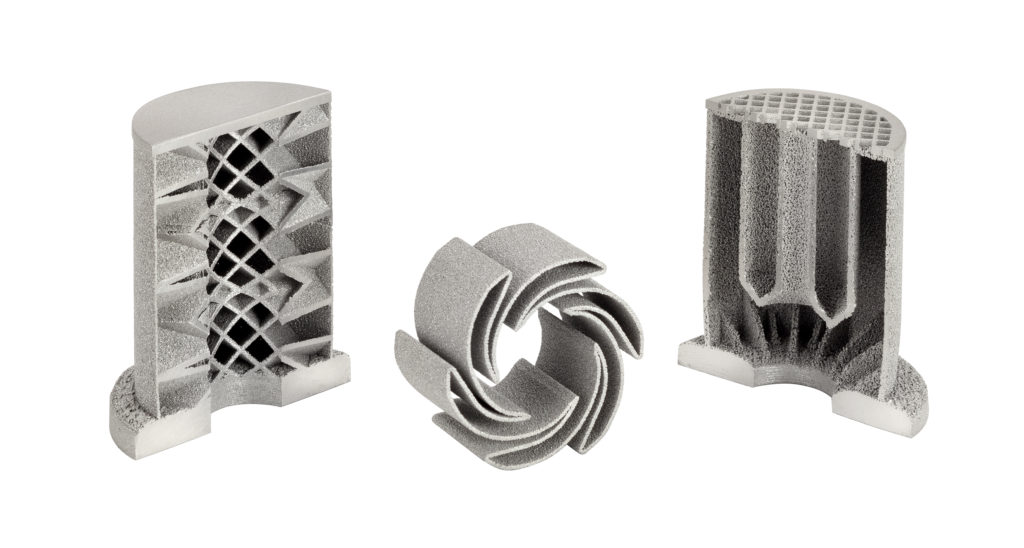 Literature & Data Sheets
Typical Applications
Aerospace & Defense Thermal Systems
Electronics Cooling
Phase Separation for Diverse Processes
Medical Device Systems
Temperature Sensitive Processes
Our additive manufacturing can provide you with the most uniform porosity and unique geometries for your application.
Overview brochure on Mott markets served, applications, products, materials, and engineering capabilities
Computational Fluid Dynamics (CFD) modeling is an excellent service to accelerate product development. It allows for cost-effective equipment sizing and identification of optimal operational parameters.
Product Specs
| | |
| --- | --- |
| Build Volume | 9.7" x 9.7" x 11.0" (L x W x H) |
| Build Materials | 316L Stainless Steel, Titanium, other alloys consult engineering |
| Solid feature size resolution | |
| Porous feature size resolution | |
| Porosity range | 1 to 100+ micron pore size (for custom porosity consult engineering) |
| Part-part dimensional consistency | |
| Density consistency | |
| Solid printed surface finish | |
| Machined surface finish | 5 to 32 Ra µin (same as typical hardware) |
Our Design Capabilities
CAD design for all solid, solid-to-porous, or all porous configurations – including multi-gradient porosities
Aggregate multiple components into a single printed Bill of Material
Custom material and porosity printing, consult engineering
Relevant Services
Design Expertise – From start to finish, we customize solutions based on your design parameters – challenge us!
Fluid Modeling – Our extensive applications have built a library of data to increase the accuracy of our flow models to provide initial performance and feasibility estimates prior to building prototypes.
Extensive Partner Network – If a material is not listed or capability not in-house, we maintain an extensive network of partners for new material procurement, advanced manufacturing capabilities, and validation testing.
Engineering Support – If you need help beyond the component level, we also work on entire systems design.  Let us know how we can help.
Product Overview

Literature & Data Sheets

Product Specs

Videos & Articles

Design Capabilities

Relevant Services