Bench Top Filtration Testing
Feasibility testing and small-scale, batch-type processes frequently serve as first steps to larger pilot and process filtration systems.  Liquid-solid and gas-solid separations are often critical operations.  Our 70mm disc filter provides a simple, economical means to test these separations using either vacuum or pressure.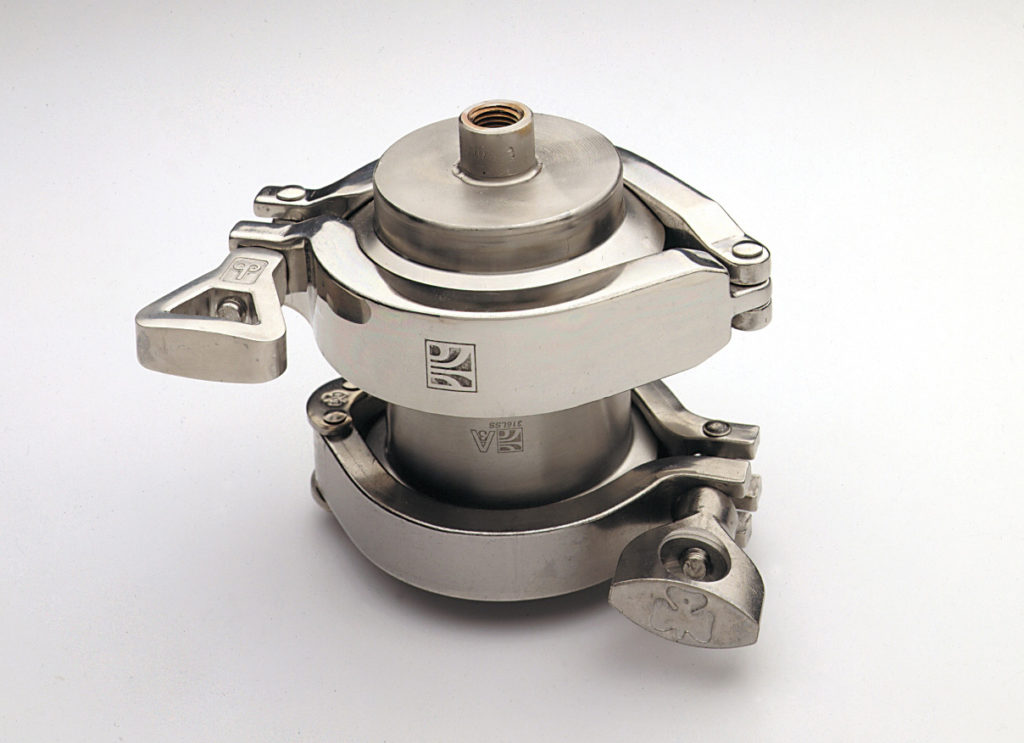 Customize Your Product Solution
If you have an existing product, we'll customize a solution to work with it. We're ready to start collaborating now.
Get started
Literature & Data Sheets
Typical Applications
Liquid filtration feasibility testing
Gas filtration feasibility testing
Product Specs
Filter Disc Alloy

316L SS and other custom materials

Media Grades

0.2 µm, 0.5 µm, 2 µm, 5 µm, 10 µm, 20 µm, 40 µm

Disc and Cap Gasket Materials

Viton (standard for Cap)

Teflon (standard for Disc)

O-ring Materials

Viton (standard)

Teflon Encapsulated Viton
Our Design Capabilities
Application Engineering – Need consultation on your design? Our team of application engineers are ready to help you determine the right part for your design. With decades of experience working with the world's largest technical and performance brands, we're eager to solve complex problems with you.
Customer Innovation Center – We enjoy working with customers on complex projects. In fact, we've dedicated an entire facility to it. Want to join us for various lab testing and engineering consultation sessions? Join us at our Customer Innovation Center in Connecticut to develop a solution for your unique application.
Relevant Services
Lab Testing – If you need data packages or feasibility testing for your part prior to installation, we're happy to work with you. We'll use our lab center to perform various characterization and performance tests to ensure your parts are meeting strict specifications.
Computational Fluid Dynamics – If you would like to model your process fluids interaction with your Mott requested part, ask your Mott representative how we can model it using CFD software.
Engineering Memberships – If you're constantly working on complex designs that require the highest standards of engineering support, ask about our membership rates, which will allow you discounted rates to various lab testing, prototyping, and engineering resources.
Product Overview

Customize / Select A Product

Literature & Data Sheets

Product Specs

Videos & Articles

Design Capabilities

Relevant Services