Bench Top Filters
Mott HyPulse® HyLine Bench Top Filters are a reliable inline filter choice for separating solids from liquids and gases in a wide variety of applications. Uses range from a simple final downstream protection filter to a small-scale or pilot plant process filter. Available accessory kits and a choice of housings and elements make tailoring Mott inline filters to your application easy.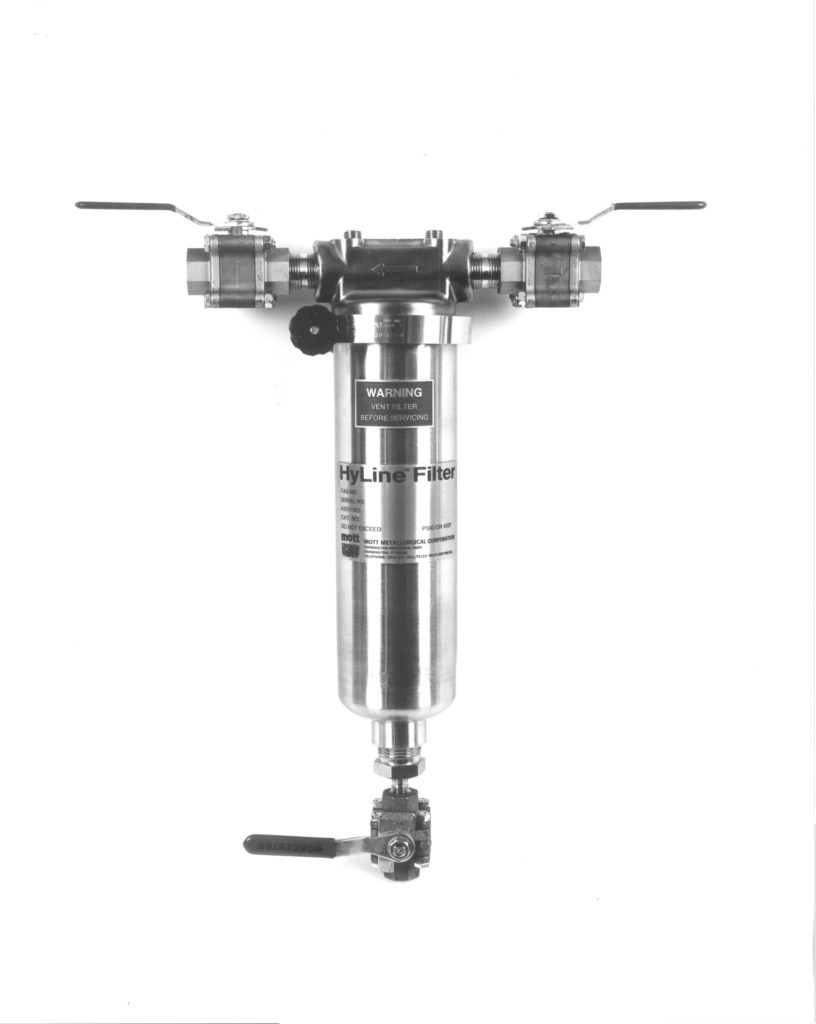 Literature & Data Sheets
Typical Applications
Bench top filtration of specialty chemical
Polishing filtration
View our various options for bench top filters.
Filter feasibility testing, application analysis, testing laboratory for liquid and gas filtration processes.
Rapid Prototyping, SEM/EDS Analysis, Cleanliness Testing, Quantitative Chemical Analysis, Filtration Performance and Feasibility Testing, Mechanical Properties Testing, Media Characterization, Failure Analysis and Lifecycle Testing, Metallography
Product Specs
| | |
| --- | --- |
| Liquid Filtration Specs | |
| Polishing Filter Specs | |
| Gas Filtration Specs | |
| Final Trap Filtration | |
Our Design Capabilities
Application Engineering – Need consultation on your design? Our team of application engineers are ready to help you determine the right part for your design. With decades of experience working with the world's largest technical and performance brands, we're eager to solve complex problems with you as well.
Customer Innovation Center – We enjoy working with customers on complex projects. In fact, we've dedicated an entire facility to it. Want to join us for various lab testing and engineering consultation sessions? Visit our Customer Innovation Center in Connecticut to develop a solution for your unique application.
Relevant Services
Engineering Support – Utilize our expert project engineers to consult your process and design the right filter elements to maximize flow and particle retention.
Lab Testing – If you need data packages or feasibility testing for your part prior to installation, we're happy to work with you. We'll use our lab center to perform various characterization and performance tests to ensure your parts are meeting strict specifications prior to you receiving them.
Product Overview

Literature & Data Sheets

Product Specs

Videos & Articles

Design Capabilities

Relevant Services