Ultrafiltration
Digested Organics provides two different ultrafiltration platforms to remove suspended solids. Utilizing cross-flow membrane technology, both solutions offer robust clarification and concentration for a wide range of wastewater and process streams.
Stainless Steel Ultrafiltration
Porous stainless-steel tubular membranes (5/8" ID) with internal titanium dioxide coating (0.02 micron average pore size)

Welded and bolted construction in ASME code-stamped pressure vessel; 5′, 10' and 20' lengths available in any diameter

Membranes last 10+ years in challenging applications with little downtime, maintenance, or repair

Simple, robust system with no internal moving parts and efficient externally mounted pump

Flexible and tunable: Can operate in batch-mode or continuously and be mounted horizontally or vertically

Minimal pre-filtration required

Proudly manufactured in the USA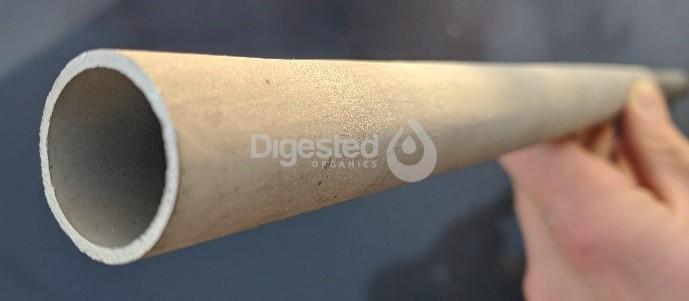 Tube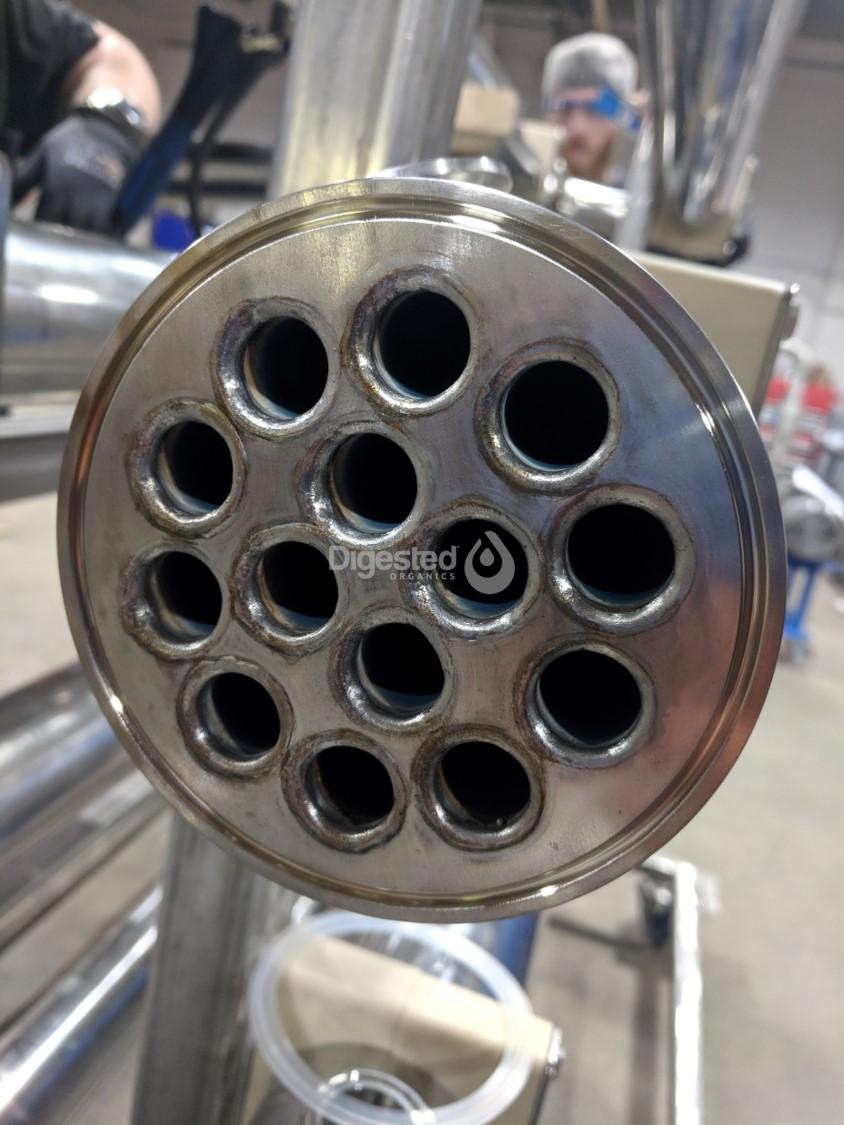 Tube Module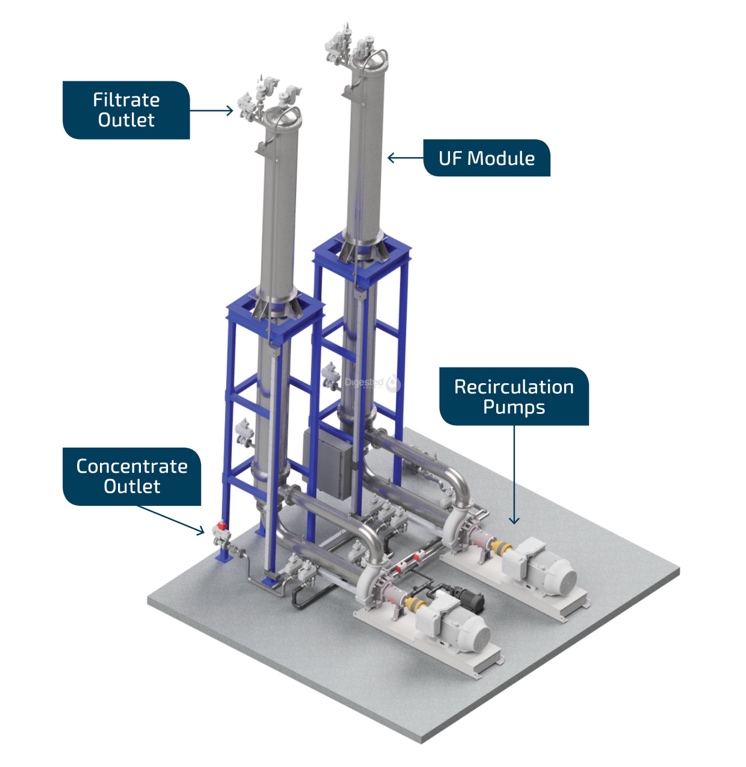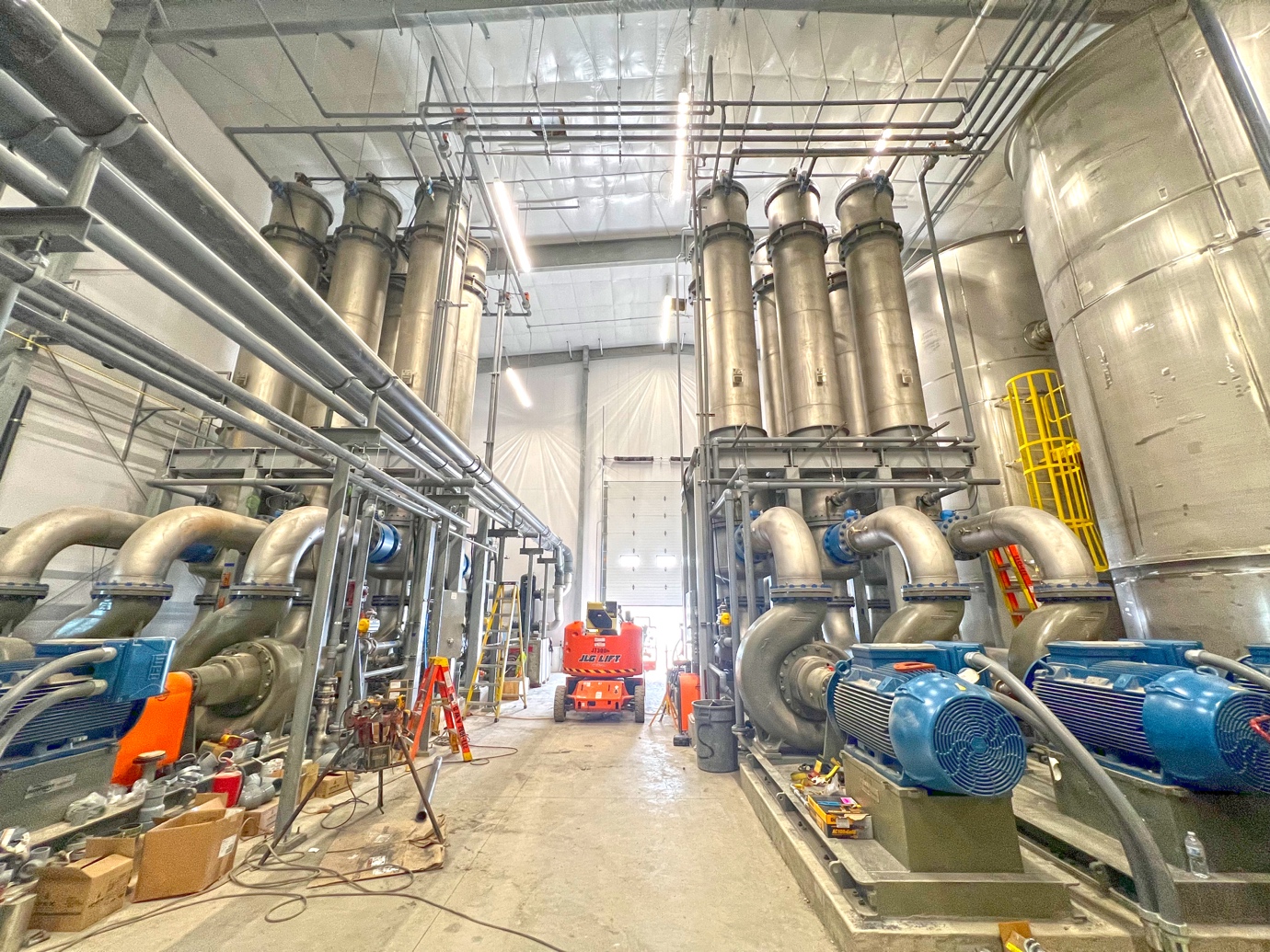 Large vertical UF project for manure digestate being installed in Wisconsin, 2023
Polymeric Ultrafiltration (pUF)
Our pUF consists of a unique PVDF membrane chemistry, energy-saving module design, and patented closed-loop operating protocol for achieving high permeate recoveries.
Our pUF performs in high strength, high solids wastewater treatment or thickening applications, providing UF quality effluent (0.04 micron pore size) with minimal energy consumption.
Our pUF is the world's only outside-in crossflow UF membrane filtration technology for high strength and high solids wastewater.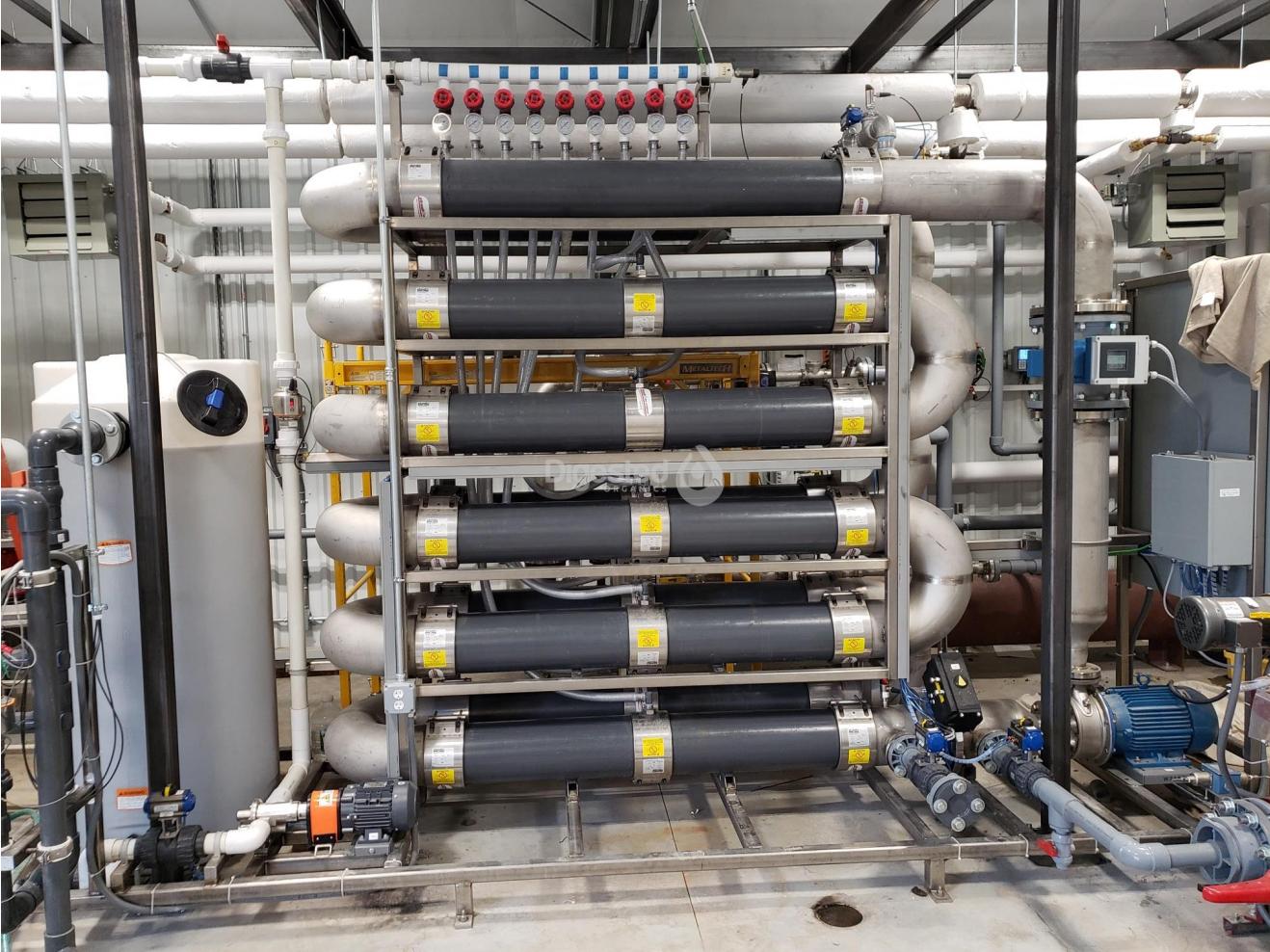 Our Parallel Channel PVDF Module
Outside-in permeation occurs in parallel channels
The required crossflow velocity to achieve high flux rates is 2-10x less than tubular membranes, resulting in dramatic energy savings
High membrane packing density (385 ft2 in a 10" x 10' module)
Up to 20 psi backwashing capability to maintain peak performance
Systems are designed to run continuously in a feed and bleed configuration or with internal concentrate thickening in a repeat batch configuration
Typical electrical consumption: 2.5-3.0 kwh/1,000 gal of permeate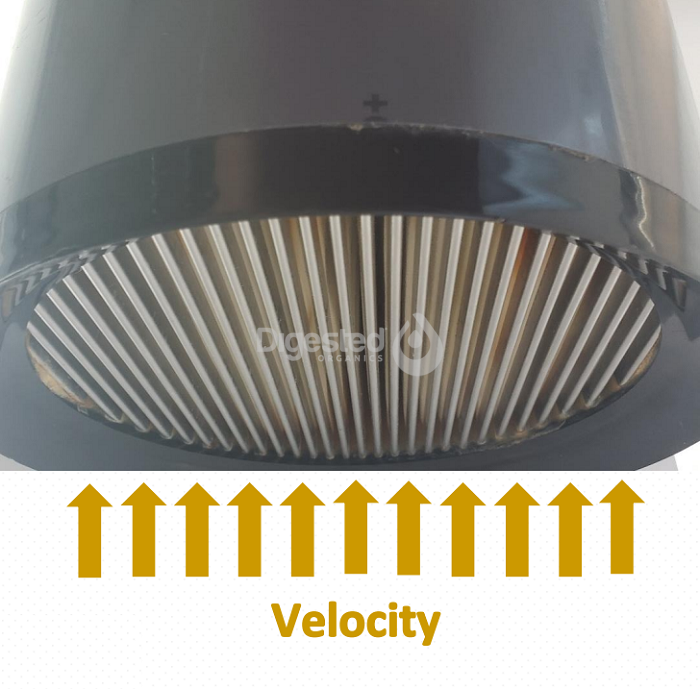 Applications
Food and Beverage
Food Waste
Stillage Filtration
Agriculture
Landfills
Wastewater Filtration
Product Overview

Design Capabilities

Literature & Data Sheets

Videos & Articles