Refinery Spending Less Thanks to Mott Filter Feasibility Testing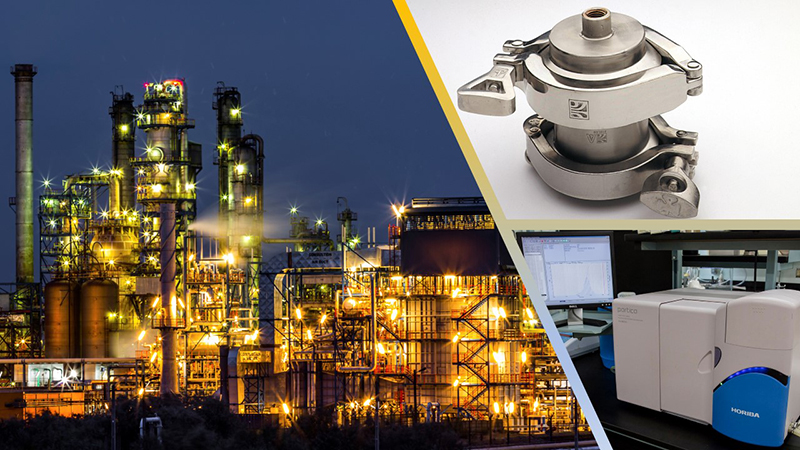 FCC Slurry Oil Filtration – Removal of Ash / Catalyst Fines
A major US refinery had issues with catalyst particulate in their slurry oil from the Fluidized Catalytic Cracking (FCC) process.  Without inline filtration, the refinery's only real option was settling, where the contaminants form a hazardous sludge in storage tanks, requiring frequent decanting and costly tank cleanings.   Further, if they could reliably filter this material to low particulate levels, the refinery realized it could be used as a feedstock for valuable downstream processing operations or be sold at a much higher commercial rate than unfiltered product.
They came to Mott to solve this problem and asked us to evaluate their process.  With nearly 30 years of experience in FCC/RFCC slurry oil filtration, we know that no two applications are identical.  We recommended testing their actual feed sample in our Customer Innovation Center laboratory.  Through detailed testing, we determined that Mott sintered porous metal filtration would achieve filtrate quality of less than 20 ppm total suspended solids, 5 times lower than most refiners' target of 100 ppm.
It was determined that a Mott HyPulse® LSI filtration system is the correct solids separation technology for this application.  Thanks to the work performed at the laboratory level, scale-up to the commercial size is no longer a guess, and instead it is based on actual data collected from the detailed evaluation of their exact feed stream.
This refinery has drastically reduced spending on hazardous waste disposal, while commanding a premium for a highly valuable feedstock.
Do you have questions or need additional information about Mott's Filter Feasibility Testing services.  Send us an email or call us directly at 860-747-6333.