Precision Calibrated Leaks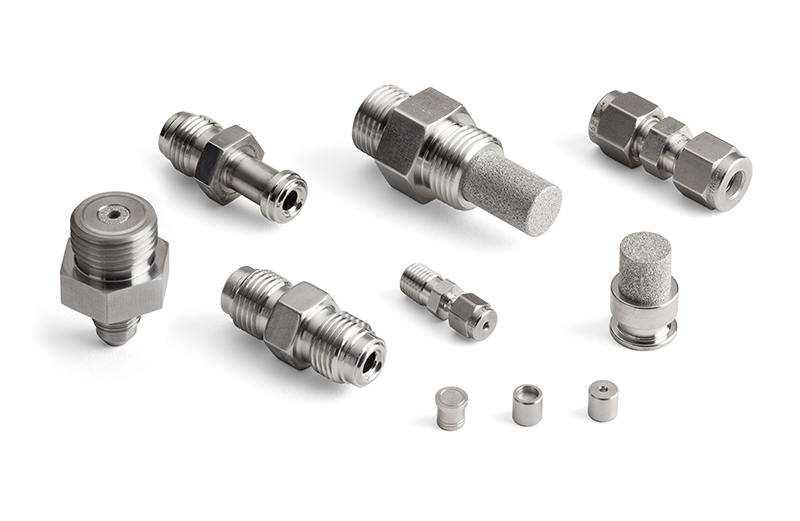 Gas Leak Testing and Calibration is a key part of the manufacturing world where accuracy and reliability are essential. Mott works with industry leaders to provide accurate and reliable flow restrictors for this very imperative instrumentation. Mott's line of Leak and Calibration Flow Restrictors offers characteristics that you just won't find anywhere else:
Accuracy:  Unlike traditional orifices, Mott's flow restrictors are individually tuned to a flow, rather than using a standard hole size.  This means that every flow restrictor that you receive has been tested calibrated for your specific conditions.  This is an important factor when detecting small flows or using them as a calibration standard.
Reliability:  Our dedication to quality over quantity ensures that Leak and Calibration Flow Restrictors Mott provides are not only precise, but will repeatedly deliver reliable results.  Unlike other methods of flow restriction that can easily clog with one or two large particulates, Mott's technology will filter these out preventing total blockage and a risk to your instrumentation.
Customization: Mott's line of Leak and Calibration Flow Restrictors can be customized to your specific needs – whether you require unique hardware, exotic materials, or special flow conditions, Mott's team of expert engineers have you covered with design and manufacturing expertise.  With product options covering a very wide range of flows, pressures, and even vacuum conditions, Mott can get you exactly what you need for your individual application.
Interested in learning more? Feel free to contact us here, and one of our applications engineers will contact you shortly.