Mott Filters Help Babies Breathe Easier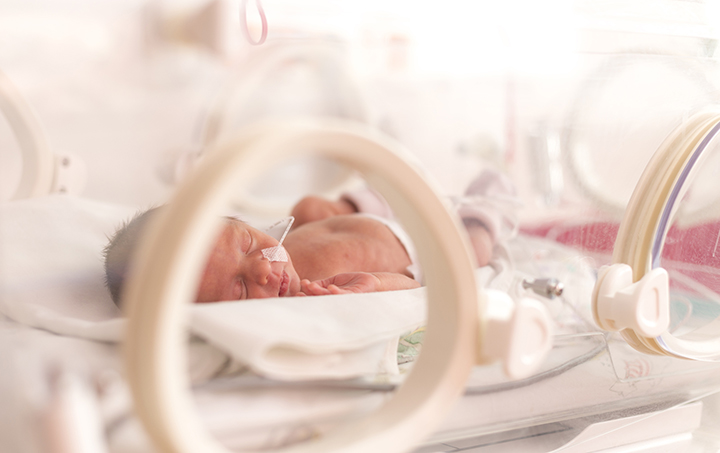 Filtration Technology Used to Assist Respiratory Distress Syndrome (RDS) in Neonatal Children
OVERVIEW:
When premature babies are born, they can have difficulties breathing and often suffer from Respiratory Distress Syndrome (RDS).  RDS is mainly caused by a lack of a slippery substance in the lungs called surfactant that helps the lungs fill with air.  A biotechnology company in Pennsylvania has developed a synthetic surfactant and has worked with Mott to engineer a filtration and delivery component that allows babies a chance to breathe easily on their own.
THE CHALLENGE:
Custom engineering, design, and manufacturing would be required to allow for timely clinical trials.  There was no commercially available adapter connection that would hold the pressure required to connect to the syringe.  Assembly of the adapter and filter was also proving to be a challenge.  In conjunction with the design features, there were several medical device industry requirements that needed to be met such as cleanliness and biocompatibility.
THE SOLUTION:
Mott's state-of-the-art laboratory performed multiple characterization tests to determine the proper filtration rating required for the customer.  Once the proper filtration grade was selected, Mott's applications engineers customized a design and sourced hardware to house the filter element.  Prototypes were completed and proved to be successful in preliminary tests.
RESULTS:
Mott engineered, manufactured, and delivered a filtration solution to the customer for testing.  This revolutionary product is now in trials at clinics and hospitals providing treatments to newborns and giving them their opportunity to breathe at ease.