Why Aerospace Industry Leaders Depend on Mott for Flow Control & Fluid Filtration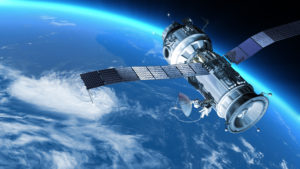 Your Engineering & Design Partners for Mission Critical Precision
When you're in space, the technology operating your mission is critical.  Missions to space require precision engineering design to ensure the safety of onboard systems.  From life support and propulsion systems, to fueling and cooling systems, the thruster control modules, and filters protecting the sensing equipment, Mott components are engineered for exacting flow and filtration requirements and long-term use. These requirements ensure safe and successful missions to the outer reaches of space and beyond and are why companies like NASA and Jet Propulsion Labs depend on Mott.
Fuel Cell Components for Advanced Oxygen Generation Assembly (AOGA)
Life support systems in deep space require oxygen generation for crew metabolic consumption.  Mott offers uniquely developed Zirconium and Niobium porous sheet used in fuel cells as substrates for catalyst.  These thin, coatable porous metal sheets are mechanically robust and chemically compatible with ancillary components, making them the materials of choice in extreme temperatures and pressures.
Thermal Management & Phase Separation Components
As electrical and optical systems increase in power, the ability to efficiently cool those components is even more essential.  Mott's proprietary technology enables efficient Wicking and Phase Separation from vapor flows.  If you're looking to separate gases and liquids for improved thermal cycles, let our engineers' modeling expertise work for you. We create optimal designs with the latest technology, including additively manufactured gradient porous to solid components.
Flow Restrictors Providing Laminar Flow
Worried about spikes or turbulence in your gas flow causing impact on sensors or thrust? Instead of drilled orifice, capillary tubing and needle valves that wear over time and provide inconsistent results, Aerospace companies use Mott porous metal flow restrictors.  The robust flow control design of Mott restrictors can be integrated into a housing and requires no calibration.  The result is consistent, repeatable flow control time after time.
Filtration Systems & Components – Virtually Every Liquid & Gas
Whether filtering out dust or debris to protect an engine or filtering particulate from a liquid stream to keep onboard technology from seizing or clogging, Mott customized filters ensure filtration efficiencies in gas or liquid applications.  Oxygen systems around the world rely on Mott's extensive and customizable Nickel media filtration products.  Mott products meet the challenge of filtering in extreme temperature or pressure environments.
Additively Manufactured Porous-Solid Structures for Integrated Space Propulsion Systems
Precision space propulsion devices require smaller footprints. Achieve a smaller footprint with Mott's proprietary, patent-pending 3D printing technology for integrated filtration and flow components.  From valve designs with integrated filtration ports to propellant systems, our capabilities optimize integration of filtration and flow control features into hardware for quicker prototype turn-around and more accurate control of the component design part to part.
Exotic Alloys & Latest Materials Engineering
If you have special alloy requirements, Mott can customize new material options for you.  Our materials range from traditional metals to materials like Tungsten, Molybdenum, Aluminum, and even ceramics or polymers.
Our engineers collaborate daily with customers to customize and develop solutions for critical applications and process projects.  These 'When things can't go wrong' projects are why mission critical precision is required from concept to manufacturability.  Product development, prototyping, performance testing, and certifications are why Aerospace Industry leaders depend on Mott.
Want to learn more?  Send us an email message.