Mott Presents Innovative Filtration Technology at World Filtration Congress in Taiwan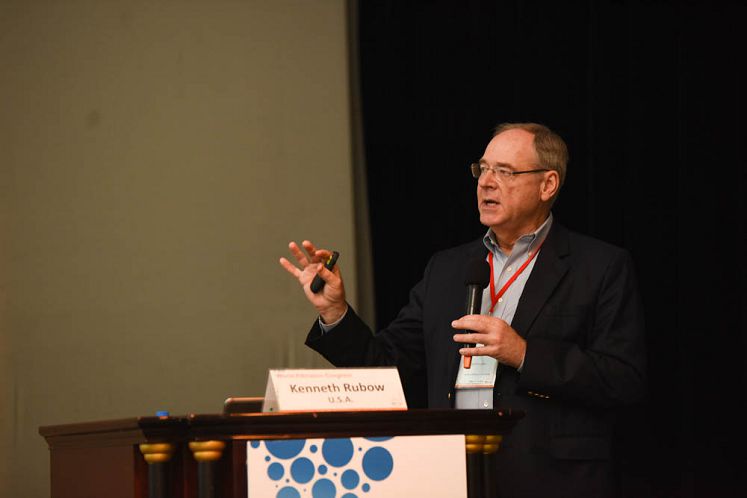 Mott joined over 3,000 filtration experts at the World Filtration Congress held this past April in Taipei, Taiwan.  This technical conference and expo is the world's premier event for filtration technology, which is only held once every 4 years at alternating sites from around the globe.
Dr. Kenneth Rubow, Vice President for Filtration and Advanced Media Science, attended on behalf of Mott as a member of the Worldwide Scientific Committee, a committee chartered with developing the technical program and ensuring the conference addressed all aspects of edging lead filtration technology.
As an important member of the Worldwide Scientific Committee, Dr. Rubow presented an invited paper entitled "Developments in Industrial Filtration using Sintered Porous Metal Technology", which detailed Mott's proprietary closed-loop filtration system that has solved numerous health and safety issues for petrochemical and chemical processing industries. These proprietary systems from Mott greatly reduce worker exposure to hazardous chemicals and the volume of hazardous waste for disposal.
The World Filtration Congress was an overwhelming success, as the attendees at the congress indicated great interest in the advancement of filtration technology and the improvement in R&D processes and systems that allow these innovations to happen.
For more information about our closed-loop process filtration systems or to inquire about a consulting session with Dr. Rubow, feel to contact us here on our website.
Contact Mott